Bhasha Mandakini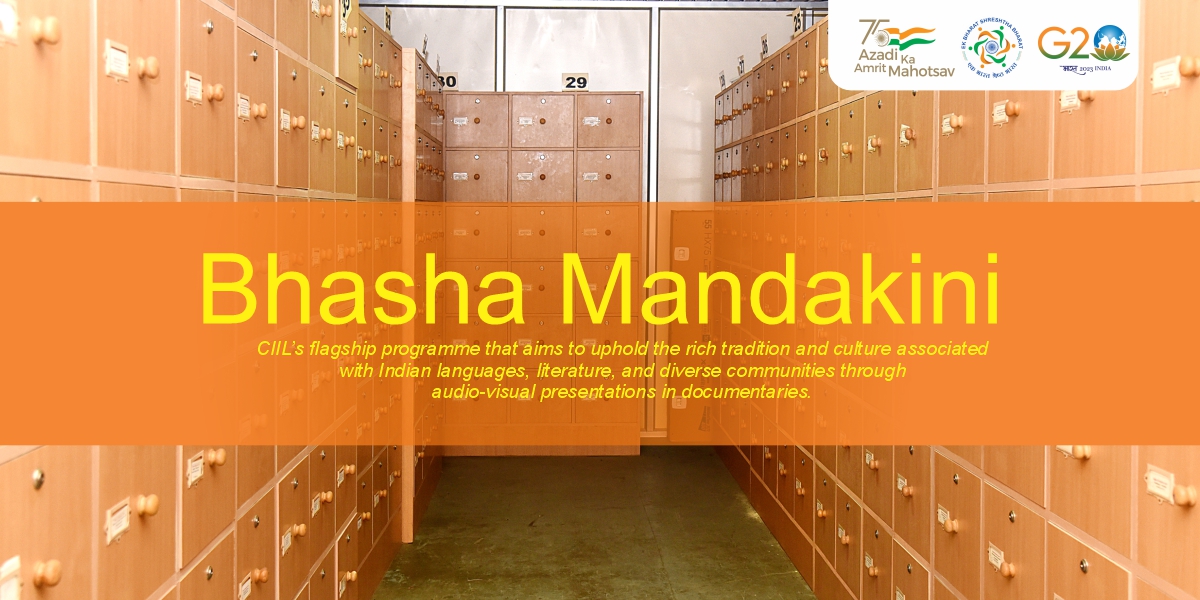 Permanent URI for this section
Bhasha Mandakini
Bhasha Mandakini is CIIL's flagship programme that aims to uphold the rich tradition and culture associated with Indian languages, literature, and diverse communities through audio-visual presentations in documentaries. Although the primary motto of the initiative is to facilitate the users with basic language learning methodologies, the videos of the Bhasha Mandakini Project take into consideration a holistic approach in the process by giving the learners an overall experience of not only how the language functions but also the associated history, socio-cultural perspectives, literary traditions and much more.
The idea of teaching modern Indian languages through television is one of its kind that promotes the diversity of the Indian linguistic landscape to the audience and encourages mother tongue education. These interesting videos are carefully curated to meet the needs of the learners, imbibe a sense of pride in one's own language and promote the growth in usage of mother tongues in all levels of learning. Moreover, the documentaries result from well-researched works that showcase how infotainment can be integrated with language learning and education.
CIIL has produced around 1000 short films of half an hour duration in Bangla, Marathi, Kannada, and Tamil. The design of each language segment is modular and incremental, and they refer to the six major divisions under each language as decided by CIIL, namely, the following: 1) Space, 2) Time, 3) Society, 4) Culture, 5) Speech pattern and 6) Writing system. These (audio-visual contents) were aired in the Gyan-Darshan TV programme of IGNOU, New Delhi, under a MoU with CIIL. It was also proposed to telecast them on various regional and national news channels.
Browse
Collections of this Section